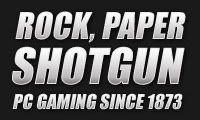 For those of you not aware,
Jim Rossignol
is a games reviewer and one of the members of
Rock, Paper, Shotgun
- a PC gaming blog/news site that is the amalgamation of the writing skills of four British games journalists.  He recently uploaded an
article
he wrote a few years ago after visiting Korea.  Although it's a little old, it's all still relevant, well written and features a good amount of
StarCraft
-related content.  A must read for those of you interested in
StarCraft
's fourth race.
Source:
Rock, Paper, Shotgun - Korea